Help Us Fundraise To Help Keep Our Walk INN Respite Shelter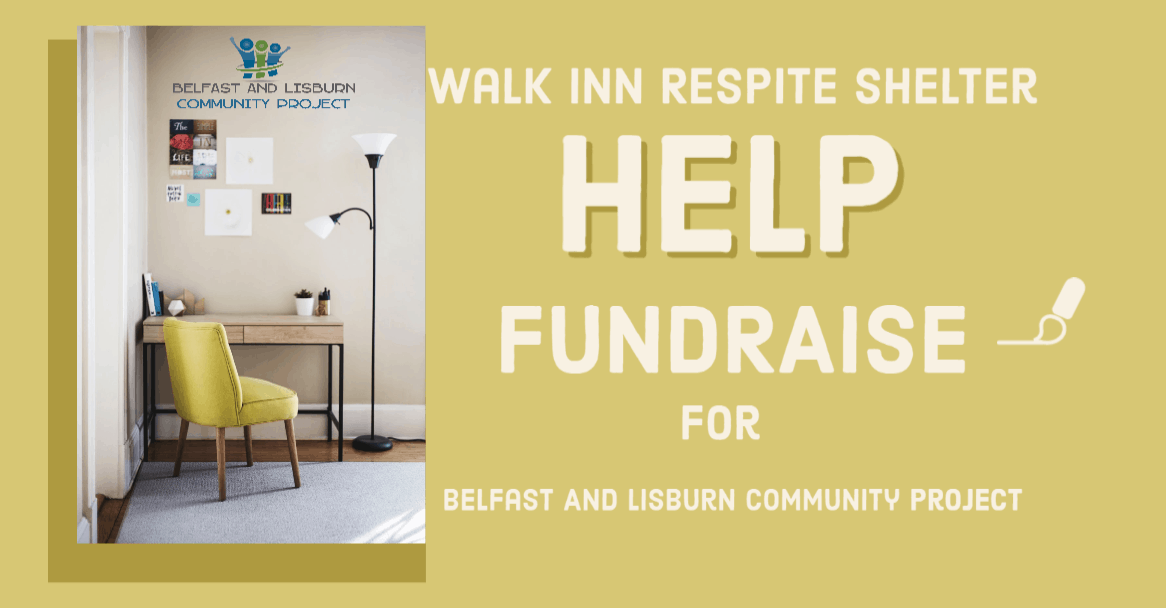 Our Homeless shelter provide temporary residence for homeless individuals and families. It exist to provide residents with safety and protection from exposure to the weather while simultaneously reducing the environmental impact on the community.
To help us keep this project running we would need your support in keeping our present property that we use for shelter and also to enable us create a new shelter to support the homeless and families in crisis in our community.

You can help fundraising by creating a Facebook donate button to share with your family and friends. All you need to do is search for "Belfast And Lisburn Community Project" as your charity of choice to raise funds.

You can also create a GoFundMe page to raise funds, below are also some other way to raise fund through eBay, PayPal, National Funding Scheme and on our website.
You can also make a financial donation to help us continue our work in our shelter, food bank, office and many of the other work we do in helping the homeless and the most vulnerable people in our community in crisis:

https://www.paypal.com/gb/fundraiser/charity/3950992https://charity.ebay.co.uk/…/Belfast-And-Lisburn-Co…/3950992https://platform.nationalfundingscheme.org/belfast-and-lisburn-community-project#.Xw7U2ihKhPYhttps://balcproject.org.uk/donation/
Also by Text / SMS donations:To donate £1, text SNOY01 to 70201To donate £3, text SNOY01 to 70331To donate £5, text SNOY01 to 70970To donate £10, text SNOY01 to 70191
Thank you for your support.
#InThisTogether